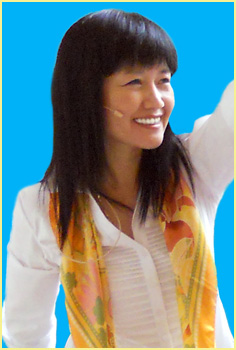 Workshop: Sat. Aug 24: 12 PM - 4 PM.
Tuition: $120; 10% Discount if registered by 8/23.
Do you need help in healing from the following?
• weight problem, anemia, acid reflux, or food allergies;
• low energy, edema, diarrhea, fatigue,  or poor sleep quality;
• GERD, indigestion, stomach diseases, gastritis, or pancreatic cancer;
• Excessive worries, absent-mindedness, or loss of interest in life.
Seize this great opportunity (offered only once a year at this location) as Late Summer is the BEST time of the year to effectively cleanse, strengthen, and heal the Spleen/Stomach/Pancreas (SSP) System, based upon Traditional Chinese Medicine.
Please also see our Free Intro on Fri. Aug 23: 7:30 PM - 9 PM.
At both the "Lose Weight & Detox with Qi Gong Healing" free intro event on Fri. August 23, 2013, from 7:30 - 9 PM and this event, you will receive powerful and nurturing Energy Healing Transmissions from Master Mu for healing the organs in the SSP System, including the spleen, stomach, pancreas, muscles, mouth, and lips, which will also help you detoxify your body, optimize your weight, strengthen your muscles, and enhance your ability to survive disasters when you have no food or water, set you free of worries, and elevate your compassion, trust, self-acceptance,joy and happiness.
At the Saturday workshop, Master Mu will
Teach a set of Qi Gong exercises for the SSP System (NEW), a series of simple yet profoundly effective energy-based physical movements for healing and strengthening your spleen, stomach, pancreas and muscles.
Share time-tested Chinese medical remedies for protecting and nurturing your SSP System.
Sing Celestial Songs to "sweeten" the energy of our Stomach-Spleen-Pancreas system and to help us absorb more healing energies from the Planet Saturn for more nourishment. 
Location: East West Bookstore 
324 Castro Street 
Mountain View, CA 94041-1297 
Space limited. Please register in advance.
  www.eastwest.com   (650) 988-9800.
date:
Saturday, August 24, 2013 - 12:00pm